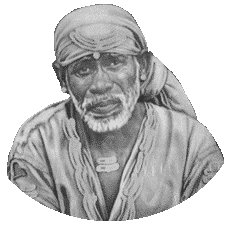 Welcome on this platform of one of beloved teacher shirdisai . He was a very famous saint and a fakir of India provides devotional teachings to his devoters and lived most of his life in shirdi town . Both hindu and muslims are his followers. A lot of miracles he performed and be called a devotional God as well as spiritual teacher. He taught one master of whole universe means "Sabka Malik Ek ".Today his presence is considered in Samadhi temple in shirdi where holy body was buried in this amazing shrine.
Samadhi Temple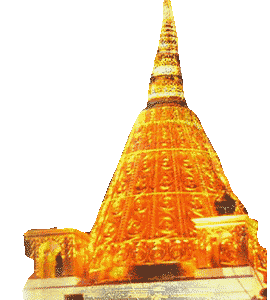 Main temple belong to Shirdi is Samadhi Temple situated at this town. It is also called golden shrine among his devotees. Sai Temple Address is given here and Find How To Reach at Samadhi Temple .A peaceful and divine spritual place in India .
Shri Sainath Biography
He was an Indian Saint ,fakir, Guru as well as Incarnation of Supreme Power . He was verified by his unbelievable miracles.
Both Hindu and Muslim considered him a supreme power and trust and behave him . No idea about him that he was hindu or muslim. He lived and act on both type of worship.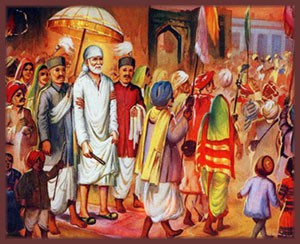 After his death he remains a very admired saint and millions of devotees worship him around the world. He provides spiritual and moral path to show your love , helping needy person , charity , pardon . He taught that every time your master watching you and its depend on you that you are doing wrong or right task . He was up on the line of caste separation so hindu and muslim both are his disciples. He lived in Dwarakamayi mosque where Dwarka name is taken from hindu god Krishna 's living place. He had knowledge of gita and quran . After his death he was buried as muslim ritual .
Early Life
Gradually he was familiar at shirdi . people of shirdi took care of him providing food , shelter. He lived in a old mosque but he gave it a hindu name related to lord kishna living place as dwarkamaai. Whenever Sai baba saw that other person even animal are hungry , he offered his own food to them. Everytime in his mosque a flame (dhuni) was shown whose holy ash udi was distruibuted among his needy disciples to recover their disease. He taught real religious lesson against caste system . He has real human and moral values through which he became star of eyes of shirdi peoples . He was crowned real guru and saint of shirdi .
People came to him with their problems and sai baba provided the way of recovering . He had miracle udi which cures all type of disease .
SaiBaba Devotional Way
Everyone realized that he was no ordinary person, he had power of god through which he show the right way to live happily . He celebrared both muslim and hindu festivals . Sai baba mostly believed in 2 desirable qualities which are Sharda and Saburi . Sharda means dedication in the feet of almighty god and Saburi means having patience . When any one dedicated his services without any tempt , he /she will get special blessings of sainath .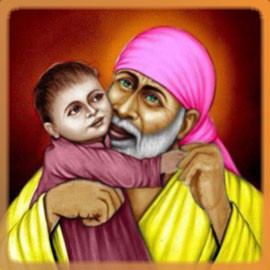 One day had come when he had to leave his body by his desire, that day was 15th October 1918. All his followers could not believe that their God had left them. They were shocked but they had faith in him always took care of them . Followers were crying in the memories of their teacher. his body was carried in a big house called Booty . It was wish of beloved guru . A temple is made dedicated to him , currently called Samadhi Temple .